The Learning Exchange
Essential Access Health's Learning Exchange is a nationally recognized resource for best practices in the delivery of quality family planning services and sexual and reproductive health care. Our team of experienced trainers and subject matter experts collaborate with partners in diverse settings across the country to support their training and health workforce development needs. 
In 2022 alone, the Learning Exchange had over 7,300 course registrations from diverse learners from 45 states, Washington, DC and 3 other countries. And, as of December 2022, in just two and a half years our new learning portal for sexual and reproductive health professionals has grown to over 9,000 learner/user accounts from 20 countries.
Explore our new and updated courses, signature trainings, on-demand offerings, and opportunities to earn CEs through our user-friendly Learning Portal.
Featured Trainings + Resources
Essential Access Health's manual – The Fundamentals of Family Planning (FFP) is updated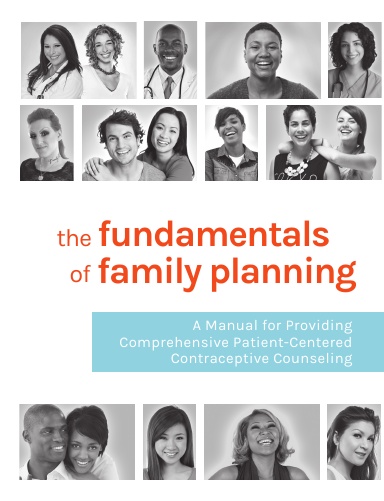 and available to order online! FFP is designed to provide all levels of staff working in diverse settings with best practices for providing evidence-based, quality contraceptive education and counseling services. FFP can be ordered online and shipped directly to customers in 3-5 days for the reduced price of $89. 
Family Planning Health Worker Certification training supports the delivery of patient-centered family planning services across the U.S. This signature training is available through two virtual options:
Pregnancy Options Counseling Certification is essential for anyone who counsels or educates others about pregnancy outcome options. Participants will learn how to provide effective client-centered options counseling informed by medically accurate information about pregnancy, parenting, abortion and adoption. Two virtual options are available:
Interactive Pregnancy Options Counseling Certification training includes access to online training modules, four instructor-led Zoom sessions, and CE credits (Nursing: 12.6; CME: 10.5; CPH: 10.5; CHES: 10.5).
Learn More About Upcoming Training Dates + Register
 
On-Demand Pregnancy Options Counseling Certification consists of four sections which can be completed in any order and at your own pace. Registration includes 2.5 hours of modules and quizzes + processing of CE credits (Nursing: 3.0; CPH: 3.0; CHES: 2.5; CME: 2.5). 
Learn More + Register Now
 
Which version should I take? Read this Pregnancy Options comparison guide to help you decide.
 
Introduction to Sexual and Reproductive Health, available in English and Spanish, is ideal preparation for clinic- and community-based health educators, case managers, and outreach workers who are new to reproductive health and/or who wish to take the Family Planning Health Worker Certification Training.
On-Demand Introduction to Sexual and Reproductive Health participants will learn about reproductive anatomy, contraception, and STIs, and examine and process personal values around sexuality. In addition, this course will provide an overview of laws and policies that relate to access and confidentiality of reproductive health care. CE credits (Nursing = 7.2; CHES = 6; CPH = 6)
Learn More + Register Now
Continuing Education
Essential Access is a certified provider of continuing education credits for physicians (CME), nurses, health educators (CHES), and public health professionals (CPH).
Training Offerings to Fit Your Needs
Learning Exchange trainings are designed to accommodate a wide range of health care professionals and schedules. We offer customized trainings tailored to meet the diverse needs of regional and state health departments, health care organizations, and other community-based partners. Contact us to inquire about a custom training.
We are Here to Help
We value your ongoing partnership and everything you do for the patients and communities you serve every day. Email us or call the Learning Exchange at 213.386.5614, x4580 if you have any questions.
Want to register for an upcoming training or learn more about our offerings?
Visit our Learning Portal, sign-up to get updates, or contact us for more information.
Questions about a training?
Call 213.386.5614, x4580.